Hi from Monday!
I slept okay last night considering I haven't been taking my sleeping pills after surgery. I was able to get myself out of bed without help even though it really really hurt. I kept coughing and Fiks kept grumbling at me so I moved to the sofa and lied down and put on Kung Fu Panda again. That movie always seems to be able to put me to sleep. He came and woke me up at 6 so I could take my medicine, then he helped me back to bed and we slept until about 930, which is fine because I have a doctors appointment at 1030. Different doctor, this one had been planned for over a month almost.
Doctor's appointment went fine. It wasn't the usual lady that I talk to so the rapport wasn't as smooth as normal. We're increasing one of my medications at night to see if it helps me sleep through the night. I currently wake up between 1-2 am every night and then have a hard time going back to sleep.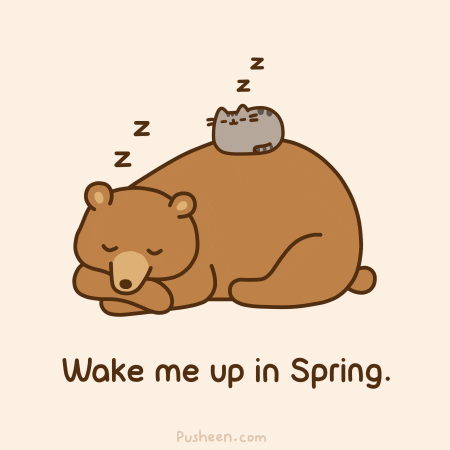 I watched Fiks play a little Red Dead Redemption 2 before we went and did some of my errands. We swung by the vet clinic to pick up new syringes for the boy. We were going to go to my parents next but the high school had just gotten out for lunch, so we decided to swing by my work next. I dropped off the doctors note and a little letter saying on when I am going to try and come back to work by.
While we were out a couple of people reached out to me and asked how I was doing. You know who you are and I really appreciate that you cared enough to check in on me 🙂
When we got to my parents house Gucci was down taking a nap, so we didn't go bug him. We went inside and Fiks stopped Lumi from jumping up on my tummy which was nice. We all ate sandwiches and then I went to check on Gucci and he was up and seemed pretty happy. He met us at the gate for a couple of carrots.
We then gave him some hay to munch on while we went inside to make his medicine. I didn't use enough apple sauce and only noticed this when I only filled up the syringe a little over half way. Whoops. He was still a good boy for me giving him his medicine.
We then came home and watched an episode of Ink Master. It always makes me want to get a new tattoo whenever I watch this show. But I haven't gotten a new tattoo in a couple of years, which is fine, I'm not even really sure what I would get. We started the second episode and I fell asleep during it, so I don't know what happened in it. Fiks started to play some RDR2 either when the episode finished or when he noticed that I was sleeping. One of the two.
I went to bed early and fell asleep early. But I slept through most of the night. I moved to the sofa after I was awake for a little while. In typical fashion, when the surgeon called to see how I was doing the smoke detector in the hallway decided to go off and wouldn't shut up. So I pulled the batteries out so I could hear what she was saying. But she said the surgery went well, explained to me what she saw and that she wanted to see me in a month to check my incisions. We'll also go over the photos that she took and she should be getting my biopsy results in a week or so. She'll email me when she gets the results.
Poppa came and picked me up and took me over to their house for a little while. I said hi to Gucci when I got there, he seemed pretty happy to see me.
We went inside and said hi to mom and put on the Downton Abbey Movie . I hadn't seen it yet and I figured that mom wouldn't say no to it since she loves the show. It was a nice movie, it made me smile and laugh (lightly, because heavy laughing still hurts).
On my way home I got a email from my doctor that the mass was benign, just weighed a lot. 133 grams. Almost a 1/4 of a pound. Almost as much as a baseball. Crazy.
Fiks and I had a quiet night at home. We did go out and get Chinese for dinner. We watched some Dr Pol and then we also watched the next episode of The Chilling Adventures of Sabrina.
I slept okay Tuesday night, which was nice. I did forget to make a hot water bottle so I did wake up a little sore in the middle of the the night, but that's okay. I was able to go back to sleep. I woke up and realized that I needed to work on the pack of paper work for the job I applied for a couple of weeks ago, considering its due on Friday. Whoops. So I spent the day asking people if I could use them as references, and filled out paper work.
Sitting at the computer for over an hour is hard on my stomach, so I took a break and watched The Avengers.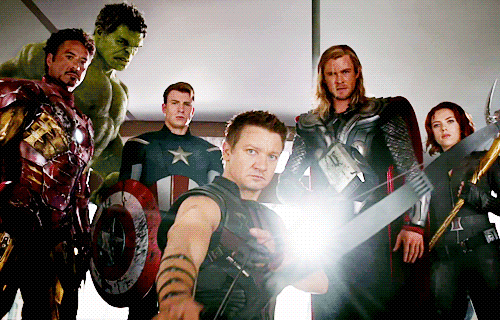 I continued to work on the the package until about 3, then I waited for my poppa to come and give me a ride back to their house for the day. Lumi was excited and jumped on my stomach when I opened the door, that really hurt. But we went to my parents and I said hi to Gucci who was waiting for me at the gate, so that was nice. I was running very late to how I normally run on a Wednesday.
I also pasted him when we got there, so I wouldn't have to do it after I sat down, because sitting down and getting up is still a little difficult for me. But he was a good boy about being pasted. Then I hung out with mom and poppa and lumi inside watching shows on Nat Geo Wild. I think we watched Animals Gone Wild and Secrets of the Zoo Tampa. Both shows were fun and cute, on Secrets they were taking care of a abandoned little bear, I didn't know they had bears native to Florida.
Fiks showed up and we went to the grocery store. I'm not allowed to lift or push over a certain weight, so I needed him to basically do everything. Grrr. Not at him, just at me and my helpless state. But we got it done and then went home. I was able to put the groceries away and then we had dinner. We watched some more Sabrina and then I went to bed.
I woke up early and couldn't seem to get back to sleep, so I moved to the sofa and fell asleep there for an hour or so. I tried to work on the package but I just couldn't seem to focus on what I needed to for that. My sister was awesome and offered to give me a ride over to my parents house for the day.
We went to my parents house via the way of the ocean, and it was a nice relaxing drive. We did a few stops along the way, which was fine. We eventually made it to my parents house where I went and said hi to Gucci. He seemed happy to see me, he turned around to see me and I gave him his hello carrot.
His ears are back because he's reaching, not because he's angry. My sister let Lumi out for a wild 5 minutes where he just ran and ran. Once he was done we went back inside and said hi to mom and poppa. We all sat at the table in the kitchen and had a lunch of cheese and crackers. Poppa helped me paste Gucci, so that went fairly well, and then my sister dropped me off at home.
I worked on my packet for a while during which I listened to The Ralph Report. Dunno how else I'm going to keep up with my podcasts without listening to them while I'm on the computer. I should listen to different ones too so I'm not behind when I go back to work. After I made a dent in the paperwork I lied down on the sofa and watched Avengers: Age of Ultron.
I took a shower and waited for Fiks to come home. I realized I forgot a job on the application so I went back and fixed that. Fiks and I did steak for dinner and watched some IZombie before I went to bed.
I didn't sleep too great last night. Well, I did until 4 am then I just tossed and turned. I don't know why I couldn't get back to sleep, but I couldn't. I got out of bed around 730 and sofa and turned on MASH. I called my parents and asked for poppa to come and pick me up so I could turn in my packet. I changed a few things last minute after printing it out, so I had to reprint a few pages. I watched Dr Pol until poppa came and picked me up. We dropped off my packet and then we went to my parents house.
We said hi to Gucci when we got there, and I gave him a carrot while poppa took off his blanket since it was a warm day. Poppa teased him and gave him a wilted carrot tip, hence this expression.
While we were on our way to the house mom and the dog met us outside. We all got something to eat for lunch and then we all sat down and watched Seabiscut. I haven't seen that movie in a long time, so it was nice to watch. My core and back started to hurt half way through it though, so I wasn't totally comfortable through the whole thing. Lumi joined us on the sofa next to us.
Poppa helped me pasted the boy after the movie was over, and he was good about it. We then grabbed the dog and poppa brought me home. I got this horrible feeling like I screwed up on my package, but I won't find out for a little while, so fingers crossed that I didn't. And if I did oh well, my fault.
I got home and worked on the computer for a bit, then watched some TV waiting for Fiks to get home. We ran and got cupcakes because it was the last day for the special that they were running where you could get a free cupcake. And I had enough points to get another free cupcake, so out of 4 I only ended up paying for 2. Pretty sweet to me. I ate one for dessert, didn't think about taking a photo until afterwards.
So its 5 am, I've been up since 430. Pain from my incisions woke me up and then I started to stress on how to get to my partner in crime's bachelorette party down in the LA area. I don't think I can drive that far solo. So I guess my only option is to fly. So I've been looking at air fair prices. Right now its not too bad, $225 round trip. I think I've got to talk to Fiks and or my parents about going. I'd feel really bad if I missed it.
Sorry PIC, I yoinked this photo off FB. I really like it of us.
Quick random 5 am photo. I had closed the window that I was working on and I had this up on my monitors. Go Yoda.
I was able to get back to sleep for a little while, then I crawled out of bed and moved to the sofa to watch some MASH while I waited for poppa to come and pick me up for the day. I said hi to Gucci once we got there and I think he was happy because his blanket was off again and it was a nice warm sunny day. I went inside and said hi to mom and we watched The Greatest Showman.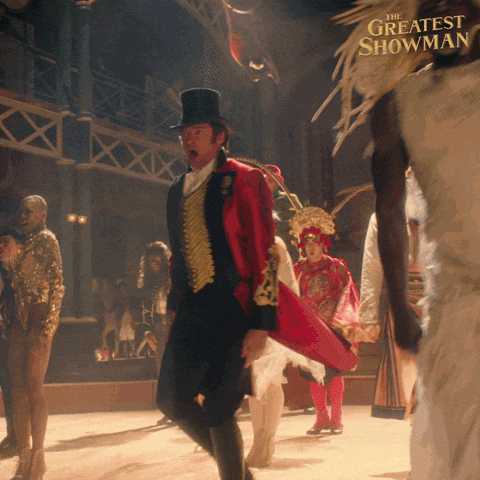 Love that film. I always forget that Hugh Jackman can sing and dance until he's in a movie where he sings and dances. After the movie I went outside and pasted Gucci, then I put on Who Framed Rodger Rabbit while I was waiting for Fiks to come and pick me up. After a bit I went outside and gave Gucci his dinner bucket and put his sheet on him since it was still too warm for his quilted blanket.
Fiks picked me up and brought me home. I told him all about my PIC's party, and we worked on ways to get me down there and different options. I talked to the lady who was running it to get some more information, so I have some thinking to do. We then got ready for gaming. The pizza and Laoric arrived at the same time for once, but that's okay, just meant we got to eat a little earlier. My brother showed up later, after we'd been gaming for a while.
Of course my character's model is hidden behind the archer, who we said was my brother's character. I stayed up almost until 1030 playing, so that was fun.
Sunday I woke up early and moved to the sofa and watched more MASH. I apparently fell asleep again because I woke up when Fiks came to check on me. He told and showed me what happened after I went to bed, and then he started taping pieces of the castle together.
We went to see Gucci and give him a carrot while poppa was filling up his water bucket.
We pasted him and switched his blanket out since it was meant to get cold and then we came back home. We watched the rest of IZombie, finishing off the show. Made me kind of sad. It was the last thing from our honeymoon, and now its like officially over and the connection to my cousin is over. I know it isn't, we can start the show back up at any time and still have those memories.
We then went over to Laorics house and watched the Superbowl. Decoy and his girlfriend were there too, so that was nice. Haven't seen them in a while. And I hadn't seen Laoric's wife in a while either, so it was a good time all around. Even though the 49ers lost. That was sad. Oh well, maybe next year.
See you next week!