Hi from Monday!
I actually slept last night. It was nice. I only woke up a couple times but I was able to get back to sleep, so that was great. I slept in and then I woke up and turned on the TV and put M*A*S*H on. You know, my usual routine.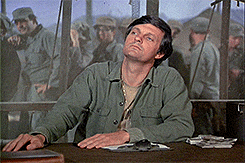 Fiks called out of work this morning, so he woke up a little under a hour after me. The garbage trucks woke him up from his slumber, so he came out to the living room. I asked him if he wanted to go to my parents house with me, and he said he'd rather stay home and rest his foot. So I got changed to go to my parents house, and we put Cloud Jumper in his jar that we got him in and off to my parents house I went.
I got there and got Gucci to turn around for a carrot. He did his mug shot for the camera.
I saw that he didn't have any hay, so I climbed up the ladder to get him a flake and got a flake ready for if he ate it all before dinner. Then I went inside and said hi to Mom, Lumi and Poppa. Poppa helped me change Gucci's water, and we let Gucci graze while we were cleaning out his bucket.
Poppa mucked out his stall while I was watching him graze. And then we went for our walk. After the first lap we swung by the front door to pick up more carrots. Then we did out next two laps. I took off his blanket after getting him back into his stall. Then we went back inside and grabbed Cloud Jumper and Lumi and went to bury him down by the animal tree.
Poppa did a mini service for him, so I thought that was nice. We buried him in the same area as our other fish. Lumi went nuts barking at the USPS truck parked across the street from us. We then went back inside and watched a little bit of one of Mom's Hallmark movies. I then made up Gucci's medicine and Mom helped me paste him. He was a good boy for it. He started eating his hay afterwards to cleanse his pallet I guess. Afterwards I came home.
I brought in the garbage cans and moved the laundry and Fiks was working on getting our digital movies from the codes in the blu-rays that we have. Then he started playing Final Fantasy VII Remake . So I watched him play for a while, he's been doing the plot because he ran out of side quests.
After he got some plot plot done we decided to go for a quick waddle. We left the house and made our way to the doctors office up the street. We went on the back road up and came down the main drag on our way home. We saw this pretty flower (no idea what kind it is) on our way home.
I got all hot and sweaty on our walk, Fiks was fine. He moves a lot more for his job than I do, so he's in better shape. But that's what these waddles are about, getting in better shape and hopefully losing weight. So I don't care that I got hot and sweat, that my shins and calves hurt, it just means I'm making progress. Going to the doctors office and back home is a nice 25 minute waddle.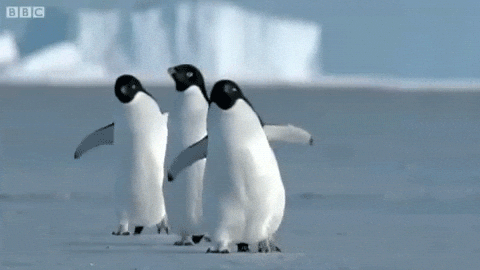 We came home and started to prep dinner. We decided on steaks since there sell by date was yesterday. So Fiks has them all seasoned and just waiting for us at the moment. He's back to playing Final Fantasy and I'm goofing around on the computer.
After a while of playing we decided it was time to cook dinner (steak and fries). So I turned on the oven while Fiks was still playing and let it warm up. Once it was ready we started cooking. Well, Fiks did. I went down to the garage and grabbed the last load of laundry. By the time I came back from the laundry he was done cooking the steaks, so we just had to wait for(ever) the fries.
We sat down for dinner and watched The Secret Life Of Pets 2.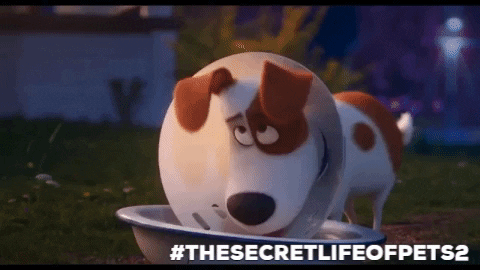 It was cute and had a couple of laugh out loud moments; for me at least. Afterwards Fiks went back to FFVII and I jumped on the computer to do a few things, set up my podcasts for work tomorrow and then I read my book (18). I finished the chapter I was reading and put the book down because I kept getting distracted by the video game. After a while I decided I'd do better with my book if I went to bed, so I did.
I slept pretty well last night, only waking up once or twice, but I was able to get back to sleep. I woke up and moved to the sofa and watched some Futurama, and I dozed a bit. I got ready for work and then headed over to my parents house to see the boy. Gucci was happy to see me. He turned around for his carrot and then I took off his blanket and put on his fly mask, which he wasn't so sure about today.
I went inside and Lumi was going absolutely bonkers. It took like 10 minutes for him to calm down. He'd jump from the sofa to the floor, sofa to the floor. I popped my head into Poppa's office to say hi. He was busy working on taxes. Mom and I sat down and ate some breakfast together and watched the news. Poppa helped me paste the boy, and then he went to go give him more water and I made up his buckets. Lumi and Mom came out to supervise. We went back inside and I hung out for like 15 more minutes before I had to leave. I texted my brother happy birthday, and I'm sad because I don't get to give him his present yet. I said goodbye to Gucci and gave him his 2 cookies.
I got to work around 1030, right when my phone appointment was meant to start. But they usually call me 5 minutes after my appointment time. So I sat in my truck and read my book and waited. And waited. And waited. 20 minutes later I get my phone call. The clinical pharmacist thought that I was doing good, considering what is going on in the world. Anxiety is a little high, but that's to be expected. Sleep has improved, but they'd like it to improve more. I have another appointment in a month.
I got dressed for work and waited for the doors to open. There was a line going around the corner of the building and it took the first hour to get through that initial line. The day went pretty well, seemed to fly by considering  how it went last week where it just started to drag on and on. There was this one guy who was pissed that he had to wait in line and was trying to rial up the other members waiting to get in. So that was frustrating. I had to be the bad guy and say I was the last member in line, so that was the end of the day.
On my way home I swung by the feed store and picked up Gucci's feed for the next few weeks and a couple bales of shavings. His stall is kind of gross. I got home and picked up my photos that finally decided to show up and did a quick glance through. They seem to be okay. I got changed and downloaded a Ralph Report from last week and went for my waddle.
I went the same route that we took yesterday. Up to the doctors office and back. It took me 25 minutes like it did yesterday. My calves, shins, and feet hurt, but I feel good about going for a walk. When I got home I turned on the oven for dinner and got changed. After I was clean I came out, checked on the oven (wasn't a oven yet), and turned on House. Sat down and jumped on the computer for a while and then just waited for the oven to turn hot enough to start cooking.
The oven got to temperature and so I stuck the pork loin in and got that going. I set a time for the bread rolls to go in. Then I started the rice. Fiks got home and got changed and by the time he was done dinner was ready. It turned out pretty well, considering we didn't have any veggies. When dinner was we watched some House and then Fiks played FFVII. I went to bed after a while.
I slept okay last night. I woke up a couple of times but I was able to get back to sleep. Until I had problems with my gravity blanket. All the weight had shifted off to one side and I wasn't up for getting up and dealing with making the weight spread out.
I woke up with Fiks and got dressed and he went to work and I went off to the grocery store. It wasn't too busy, and it seemed mostly stocked. Minus the organics, salad, and paper products section. But they had my cereal! And it was on sale! So I got two. The rest of the shopping went fine. I listened to Steve Martin's Music again, I really enjoy his stuff. It took me almost as long to check out as it did for me to go around the store and get (almost) everything. While I was there Fiks texted me that his work was out of coffee so I picked up a tub of coffee grounds.
Once I was done I swung by Fiks' work and I was surprised when one of his coworkers let me in to deliver the coffee myself. Fiks was in his bosses office, and he was surprised to see me. I saw his manager and said hi to her, then I was done. I went to my parents house next and Gucci was waiting at his gate and whinnied at me.
I told him happy birthday and gave him his bucket and his flake of hay. I went inside and looked to see if someone else was awake. I found out that Poppa was awake and we unloaded what I got from the feed store yesterday then we went back to the house. Mom came down shortly after we came back in, got her cup of coffee and sat down. We watched the news for a little bit and when I got over COVID-19 stuff I went outside.
I let Gucci out to graze after I had taken his blanket off. He had a nice graze, at least 15 minutes.
We then went and did our laps and on the return Mom was outside and waiting for the birthday boy. So we sang happy birthday to him and gave him carrots, and then Poppa came out and offered to take some photos of me and Gucci together.
After I put Gucci away Mom wanted photos of Lumi and he wasn't cooperating, so I showed her the one I got earlier in the day, and she liked the one that I took.
I helped my Mom move some plants around in the back yard and then I came home and put the groceries away. Fiks decided to shriek at me through Ring, so we had a nice 5 minute conversation while he was sorting his truck. I put some of the groceries away, the fridge and freezer stuff, and then I sat down and turned on House. I think I'm going to work on my scrapbook today.
I worked on my scrapbook for a while, I got 4 pages done and then I got stuck. I have 5 photos left from the England shoot (that's where I started, less photos to pick from) 4 vertical 1 horizontal and I can't make a lay out that I like. I love all the photos and I want them going into the book. Maybe I'll have to sacrafi… Oh! Idea!
Fiks got home kinda late, so we did left overs for dinner. We both picked pizza. We watched and episode of House and then we put on an episode of Ink Master. Afterwards I went to bed.
I woke up a couple times in the night. But when I woke up I was really down. I didn't want to get out of bed, let alone go to work. But I got up and had some cereal and watched some Futurama. Then I got dressed and went over to see Gucci.
Gucci was happy to see me, he turned around for his carrots.
I went inside and said hi to Mom and a very bouncy Lumi. Poppa was out back going through the concrete pile. Mom was making them omelettes for breakfast, I had a small cinnamon roll. I went outside and made Gucci's buckets and let him graze at the same time. When he realized I was done and waiting for him he was done grazing and we went for a walk. Mom was waiting for us at the end of our third lap with more carrots, which was good because I had run out. So she gave me a carrot and we went back to his stall.
I went back inside and got Gucci's medicine to go after 10 minutes. I wanted to him to enjoy his treats for a little while. So then Poppa and I went out and pasted him and he did really good today. We went back inside and I cleaned his syringe and hung out for a little bit before I left for work.
I got to work and parked and then I waddled down the complex to PetSmart to see if they were open and if they had Betta Fish. Yes to both. I ended up getting a blue premium butterfly betta. And a moss ball. The moss ball stayed in the truck, I took the fish into work because I didn't want him to over heat in the truck.
The day went fine up until the end. I was in the restroom when I heard this thump. I thought something fell over in the other bathroom. Nope. A car had driven into the Chinese restaurant at the end of the building. By the time I had gotten there she had reversed out of the building and back into a parking spot. She was out of the car but her airbags had deployed. Fire trucks with paramedics showed up first, then PD. The Fire department poured stuff on top of the leaking fluid that was coming out from under her car.
Then at closing we had this lady come up and make a scene. She was mad that she was 5 minutes past closing and that we wouldn't help her. The manager talked to her calmly and clearly and explained why we wouldn't and couldn't help her. She just kept saying nasty things and the manager stayed pretty cool I thought. When we finally closed the door on her she just moved to a different part of the building waiting for us to come out. Well we must have been taking too long or the other security guards got to her because she finally left.
I came home and put down the fishy next to his tank, not in the tank yet, we want to make sure the levels are correct for him. Then I got changed and flopped on the sofa and watched some House. Fiks got home close to on time but he told me he had a meeting, so my idea for dinner went away. I just did a chicken apple burger with havarti cheese at home.
I did okay sleep wise last night, I think. I kept having problems with my blankets but I wasn't awake enough to do something about them. I know I woke up once, around 1 like usual, but I was able to get back to sleep. I woke up and I was still tired, but I got up and got a bowl of cereal and watched some Futurama, and that I fell asleep to afterwards. But I woke up in time to get dressed for work and headed over to my parents place.
When I got there Gucci was waiting at the gate making faces at me. I had to run inside to get him a couple carrots and Poppa said that he hadn't had breakfast yet. So I gave him his breakfast bucket and his flake of hay. He was very happy.
I went inside and Mom was sitting in Poppa's chair, waiting to have her blood pressure taken. Lumi was bouncing off the furniture. Once that was done we turned on the TV and watched some of the news. After a while (and a cinnamon bun) I decided it was time to paste Gucci. Poppa helped me and he was pretty good.  After a little bit more I left for work.
Work went fine, no issues really. This bank is being really strict on wearing masks, even having extras to hand out to people who forgot their masks. Some people were okay and understanding about it, other people not so much. It amazed me how many people didn't know how to put the masks on properly. Sideways, upside down. It was very special. I went out at 5 to 4 and was the last person in line, thankfully no one came up after me. Did have a lot of people come up to the door after we were closed, some were okay that we were closed, others were not.
I came home and got changed and turned on House. I was too tired to go for a walk. I know I need to get in the habit of it, but you need to have energy for that, and my energy was depleted. I ordered a present for my Partner In Crime for her intimate ceremony she's having in June. I hope she likes it.
I waited for Fiks to come home, which took a while. He was busy doing paperwork at work, helping one of his coworkers catch up. I had already eaten by the time he came home, so I watched some House while he got changed. After his dinner we jumped on Facebook and saw that we could watch the 25th anniversary of The Phantom Of The Opera. We saw it when we were in London 5 years ago. He just wanted to watch the opening number because it was late and its a almost 3 hour performance. Totally worth it BTW. Then he played FFVII for a little while. I went to bed shortly after he started.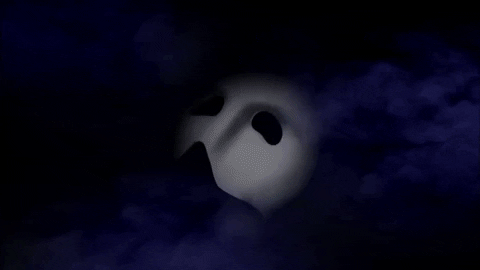 I woke up a couple of times during the night, but I was able to get back to sleep, so that was nice. But I woke up with my alarm and snoozed it, then I got up with it the second time it went off. I got dressed, kissed Fiks goodbye, packed up my lunch and made my breakfast and off to work I went.
Work went fine. I finished my book (18) and started my next book (19). I was happy with how book 18 progressed. I really like that series. I'm happy so far with book 19 too. But the work day went fine. I wasn't super busy, wasn't slow. Just… steady slow I guess. Nothing exciting happened today, so that was nice too. The gloom eventually gave away to sun.
After work I went over to my parents house to say hi to Gucci. I had to run inside and grab some carrots for him. And then when I was giving him carrots Poppa came out bearing carrots for him. And then Mom came out, so he had all of us there giving him attention.
I went inside with them and quickly made up Gucci's medicine. Well, not to quickly, Poppa was making up his Pink Panthers to drink with Mom's friend that was coming over. We went back outside and pasted the boy, who was good. Then we went to go fill 2 Home Depot buckets full of his manure for someone at my weekend post. I made up Gucci's buckets, with him supervising over the fence. Guess he got over being mad at me for pasting him, but carrots did not taste good yet.
I went inside and said hi to Mom's friend and then I said goodbye to them and headed home. I swung by the lady's place to drop off the manure, and saw her little veggie garden, its cute. Like a 9'x6′ box it looked like. She said she'd invite me back up to look once she had sprouts in a month or so. I said it sounded good and then I came home.
Fiks was already home and cleaned up by the time I showed up. We talked about what we wanted to do for dinner (sushi) then I went to go and get cleaned up. We watched some YouTube videos for a while, and I placed the order for dinner. Once it was time we left to go get dinner. By the time the guy got to us he said it wasn't ready yet. So we stood around for like 5 minutes and then we were called up. Nom nom sushi! We swung by the bottle shop for Fiks to get some beer, then we came home.
I ordered a tuna roll and a salmon roll. Fiks had the Shark roll, and we had some pot stickers, tempura, and soup. We then settled in for a episode of House before gaming started. I lost interest in House and started watching The Phantom Of The Opera video. Then we started gaming.
Gaming was okay for me. I almost got poisoned by yellow mold from a wine barrel. So that was a close call. But we found a relic and then we continued to search the castle. After a while of searching I had to go to bed for work tomorrow. So I said goodnight to the gang, kissed Fiks, and went to bed.
I woke up at like 130am and they were still going strong it looked like. I kissed Fiks and went back to bed. I didn't wake up again until my alarm went off, so that was nice. I got dressed for work and then packed my lunch and made my breakfast and off to work I went.
Work went fine. It was really slow and boring for most of the day. 10-30 minutes between cars, so I got through my book (19) and started the next book (20). I listened to my podcasts and just did my job when it was time. There was this really pretty flower (I think its a rose) sitting in a water bottle, so I took a couple of photos hoping to get a somewhat good one. This was my favorite.
After I was done with work I headed to my parents house. I went inside on the hunt for carrots and Poppa said that there were already a couple out with him. So I went over and gave him his carrots.
I know I post a lot of these noses ones, but I just love them so much. After some pets and some 'good boy's' I went back inside. Lumi wanted to play, but Poppa needed help, so I went and helped him put something away. Then I helped Mom with the dessert (trifle), and then went back outside to let Gucci have a graze.
Poppa had weed whacked yesterday, so I had to be careful of where Gucci was grazing. He did fine for the first part of his graze, just taking the stuff from in front of his stall and the clover, he loves clover. And then he decided to go and check out the path that Poppa had made with the weed whacker. So we went to the far end of the field, almost to the fence, and grazed there for a little while. Then we went and did a lap, and he didn't sound sound, so we went back to his stall. I gave him his dinner bucket and went inside.
Poppa was taking a power nap, so Mom and I watched Secrets Of The Zoo. Then my sister came over and took the dog out front to play with him, something we don't do because he runs away and doesn't come when called and likes to chase cars. So Mom went outside to supervise and then after Poppa and I gave me a pink panther, we went outside too. But Lumi got too hot playing in the sun and wanted to come back inside. So we followed him in, then Mom, Poppa, and my sister all went outside on the back patio, I stayed inside where it was nice and cool and watched zoo animals being born, so :p
Mom came back inside and checked on dinner, it wasn't quite ready yet. I helped her make the salad, and I went outside to give Fiks his pink panther, and he came back inside with me. He helped me check dinner, and it was at the right temperature this time, so we pulled it out and set it on the table. We called Poppa and my sister in for dinner, we said grace, and ate.
After dinner I made up Gucci's paste and Fiks went outside to help me paste him, so that was a nice change. He was a good boy for the pasting too. We went back inside and had the dessert (trifle), but the whipping cream went bad, so we didn't have any whip cream, but it was still good. After dessert we came home. I rolled out the garbage cans and helped fix bring in the laundry, and we were adults and put it all away! I then got cleaned up, came out to the living room, jumped on the computer and watched Fiks play FFVII.
I think that's it for this week.
See you next week! ❤