Hi from Monday!
I did okay sleep wise last night. Wasn't great, but wasn't the worst sleep I've gotten. I woke up with Fiks alarm with a grumble and rolled over and went back to sleep. Or I tried to. I woke up a little before 7 and turned on Futurama and grabbed my bowl of cereal. I dozed for a little while after perusing Facebook and going through my emails. No cool new Halestorm video this week. After I woke up I started working on Fiks' presents. Mostly his treasure hunt. 7 clues for 7 years together.
Aerith Lives is in Wreck It Ralph, which was our first movie together.
Super Bark inside Wreck It Ralph leads to Bolt, a movie we watched recently. Hey Nani Nani is a lyric in a song from Much Ado About Nothing, we haven't watched it but I've been humming the tune to jog his memory. Our favorite movie is Wall-E, hopefully an easy one for him.
What can I say except you're Welcome is from Moana, and his favorite song to sing from that movie.
Never Run From Anything is from The Last Unicorn, even have a personally signed autographed copy. I also have a picture saying that in the bedroom that Fiks got for me 5 or 6 years ago. I Move The Stars For No One is from Labyrinth, the theme of Darkshore that he proposed to me at. Happy Travels might be the hard one. Its aimed for him to go into the closet where our suitcases are kept. There he'll find his book and the star map.
After getting everything all set up I got dressed and went out to the feed store and picked up Gucci's senior feed, his gastric support, and a fly spray. Then I went over to my parents house and Poppa was walking in from the field from weed whacking. My brother texted me wishing me happy anniversary and Poppa crept up on me while I was responding. Scared the be-jebus out of me. He told me that Gucci had a hole in his paddock, so we went and inspected it and it wasn't too bad of a hole. He's not going to hurt himself on it, which is what I was worried about. He followed us out there and I gave him some pets and some love, he seemed less grumpy today. We unloaded his feed and then Mom came out with Lumi. So we played with Lumi for a little while outside with the ball.
I went inside to say Hi to Mom and the three of us shared frozen and non frozen oranges, yum. Then I went and took Gucci for a graze.
I decided to put his halter on after his self guided tour of the field yesterday. We grazed for like 7 minutes, then he wanted to turn around. So we went and did our 3 laps. I fly sprayed him and then I put him back in his stall and put his fly mask on. Then I went back inside. Mom was on the phone with one of her neighbors about something going on in there area that they are upset about.
Afterwards Mom and I went and took Lumi to the groomers. We waited outside until it was his appointment time. The groomer came out to get him and talked with us for a couple of minutes before taking Lumi. I was the one to get him out of the car and he kept trying to jump back into the car through the window. I felt really bad but he's so hairy he needed the grooming, We then went and got Mom's car an oil change and a tire rotation at a local Oil Can Henry's place. After that we went to Nothing Bunt Cakes and picked up the cake that I ordered for Fiks and myself. Mom picked up a couple of little cakes for herself and Poppa, then we went back to her house. We did a quick lunch and I came home.
I didn't to much this afternoon. I've mostly flopped on the sofa and watched Madam Secretary waiting for Fiks to come home. I eventually gave in and called him and asked him when he was coming home. He was just about to punch out when I called, so that was good. When he got home I ordered sushi for dinner since the restaurant we originally wanted to was still closed.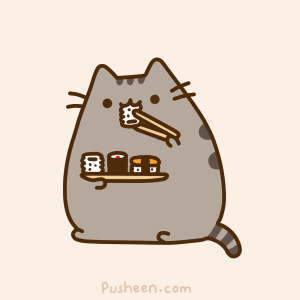 We brought home the sushi and turned on Good Omens. I finally got him to open up the card and start his treasure hunt. He picked the wrong movie at first. Kind of my fault, I forgot that we had this certain movie. But then he realized where the clue was from and started going from there. It wasn't super hard. The last one he had a little bit of a hard time with. But he eventually found his gifts. After an episode and a half of Good Omens I went to bed. Fiks came to bed after finishing the episode.
I woke up in the middle of the night and was unable to get back to sleep. So I came out onto the sofa and put on Hercules and talked with my Cousin for a little bit. I managed to get some sleep in the movie, and then I made my way back to bed. I must have been out of it because I don't remember Fiks saying goodbye.
I woke up around 7 and had my bowl of cereal and watched some Futurama before falling asleep on the sofa again. I didn't want to wake up and get ready for work, but I did. I grabbed my  stuff and headed over to my parents house to say hi to Gucci.
He was less grumpy with me today, so I got one ear forward. Improvement over the two of them back. As I was walking to the door Lumi came out and did his zoomies and then we went inside. Only Poppa and Lumi were downstairs, Mom was upstairs getting dressed for her hair cut appointment. Mom came down stairs and then we went and pasted Gucci, then I made up his buckets for the next couple of days. I got a text from my boss that my hours were going back to normal, starting today. But I still had a doctors appointment to get into reception for. So I just came home. I had my appointment that went fairly well and then I turned on M*A*S*H and dozed again for a little bit.
When it was time I left home and went to work. I found a good parking spot which was nice, and I sat and read my book (28) . When it was time I got into my uniform and went into the bank. As I was trying to punch in the other security guard came in and told me that there was a problem between 2 members. He was able to defuse it, but he wanted me outside to keep an eye on the guy and make sure he wasn't going to start up again. Then a woman came out and started at the manager that wearing a mask was an infringement on her rights. That wearing masks has done no good for the past 2 months and they're pointless. The manager asked her where she was a nurse. "I'm not a nurse, I'm a life coach." :: shakes head :: The rest of the shift went fine until we closed. Had a guy come up at 420 and asked to come in. I told him we were closed and he insisted we didn't close until 5 and he wanted to talk to a manager. I got the manager and she went out and talked to him, he wanted to pull out $100,000 cash today. Manager said that it would take 5 business days to get that money for him. So he just left all pissed off.
I came home and got cleaned up and watched some House while waiting for Fiks to get home. It was a rough day for both of us, so I just wanted him to get home. He called me and asked me to come out and look at his tires because something was shaking when he drove. Figured out it was the left rear tire was at an angle.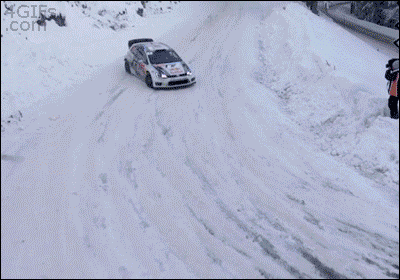 He was super sweet and had brought me home some carnations that look really pretty. It made my day. They smell sweet.
Fiks went to go clean up and I started to think about dinner. So I went to go get the steaks out and they were black, so I threw those out. We ended up doing the pork chops I had gotten, but it wasn't as good at the pork tenderloin. We watched the last episode of Good Omens with dinner. Then we watched a couple YouTube videos; Binging with Babish. Then I went to bed.
I woke up with Fiks' alarm, and kept asking for 5 more minutes. Then he made sure I was fully awake before going and getting dressed for work. I got dressed for going to the grocery store and then grabbed my shopping list as Fiks put his shoes and socks on. Then we went downstairs, and jumped into our vehicles and headed down the mountain.
I got to the grocery store and turned on some Halestorm to listen to while walking around. The produce section was actually full today, haven't seen that in over a month or two. They didn't have any pork tenderloin this week, so I got chicken with the steak. But I was able to get everything else that I wanted and needed. Then I headed over to my parents house.
I got there and got out of the truck and grabbed a few carrots and got a nicker out of him while I was walking over, so that kind of made my morning. He hasn't nickered at me for a while. I gave him a carrot and got his breakfast bucket and his flake of hay. He wasn't warm enough for his sheet to come off.
Afterwards I grabbed my cold groceries and the carrots and went into the house where I was greeted by Lumi. I said hi and then I put my groceries in the fridge and then said hi to Poppa who was just done peddling. I turned on the coffee for Mom and Poppa went to go get her up. Lumi stayed at the door waiting for Mom and Poppa to come back down. I watched the news and went through Facebook on my phone. After they came back in and Mom poured herself some coffee and then Poppa went out to go weed whack the field above Gucci's stall.
Mom and I hung out and watched the news; it was mostly about COVID-19, which was kind of depressing. I went to go change the channel at Mom's request and then she said keep it on the news because of the weather. I went out and pasted Gucci with Poppa's help and then we took out his water bucket to clean it. So we poured the stinky water out over the tree and the cactus and then I scrubbed it out. Then we put it back in Gucci's stall and Poppa went to turn on the water and I stayed in the stall with Gucci.
I gave him some pets and some love while his water bucket was filling up. I put on his fly mask once it was done and then I went inside. Poppa was playing ball out on the patio with Lumi and showed me his new trick.
Mom asked if I wanted to take her old microwave home today, and I said sure. Its only like 2 years old, if that. So we went to go clean it off and Poppa and I loaded it into the front seat of the truck. Once it was loaded I grabbed my stuff from the fridge and jumped into the truck and made my way home.
I unloaded the groceries and microwave and then put the cold stuff in the fridge along with a couple other things. Then I jumped on the computer and turned on House while I was waiting for my cousin. We did a quick video chat and then we watched Finding Nemo together, texting away the whole time. We picked next weeks film, same time. It seems to be a good time for all of us to get together.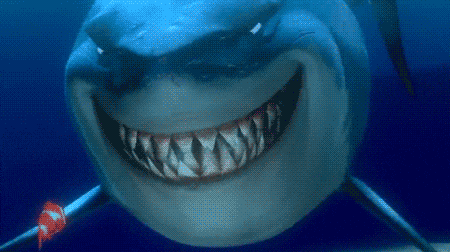 After Nemo I took a nap. It was sort of planned, I turned on House, snuggled under the blanket and just relaxed. Oh, so no offense to our UPS driver, but UPS sucks. I ordered 3 8×10 photos from Shutterfly . Not only were they a day late but they were bent. Thankfully they were going into frames, not into my scrapbook. Which I haven't hand any inspiration to work on lately. Or my coloring. If I did one or the other it might help.
I watched more House while waiting for Fiks to come home. Right when he should have been sending me a 'coming home' text, he sent me a 'going out' text. I was frustrated and so was he. I wanted to know why he had to go back out, and he explained why. So I did left over pizza for dinner. Something quick and easy because I was hungry and not going to wait the 2+ hours it would take for him to come home. Fiks got home about a half hour before I go to bed. So I didn't get to spend time with him like I wanted.
I slept okay last night. I woke up and did my usual of cereal and Futurama. I actually fell back to sleep on the sofa, and when I woke up Futurama was over so I turned on some M*A*S*H and dozed some more. I eventually got up and dressed for work and loaded up the old microwave and Mom's mother's day present, and headed over to my parents house.
Gucci met me at his gate begging for a carrot. Poppa was going on in the field with the weed whacker right above his stall, so I'm surprised I got an ears forward picture. Then Lumi came out and tried with the zoomies, but he was very confused on what to do with a leash wrapped around him. But he met me half way to the truck. We got out Mom's picture and my water bottle and headed into the house. Mom loved her picture. I'm so glad it worked out.
I hung out for a little while and watched one of Mom's Hallmark movies with her. When Poppa came in we gave him a break and then we went and pasted Gucci. We went back inside and Poppa went up to get cleaned up and Mom and I continued watching Hallmark. Then Poppa came back down and Mom went up to get cleaned up. When she came back down we made sandwiches for lunch. Then we watched an episode of Dr Pol before I left.
I got to work and it was no where near as busy as I was expecting, which was nice. We were rather slow to be honest. I was expecting a rush around 4 and there were like maybe 3 people total. No last minute people at 5 either, so it was really nice.
I came home and got cleaned up then I was invited to my Sisters house. So I went over there and said hi to Mom and Poppa who were visiting. They were all playing cribbage again. Poppa was winning, with my Sister in second leaving Mom in third. I ate some garlic bread while I watched. Then I came back home and started cooking dinner. Chicken teriyaki, rice and broccoli. Fiks got home right as the chicken was about to go in. So once he was cleaned up we didn't have to wait too long for dinner, which turned out pretty well.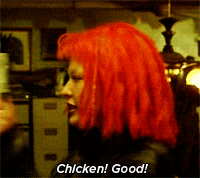 I slept really well last night. Only waking up once, and not wanting to wake up with my alarm. I was slow moving, getting dressed, making lunch and breakfast. Which made me late for Gucci who was throwing a fit when I showed up. Poppa was just also walking out the door. We both walked over and gave him a carrot, which made his hissy fit a little better. Then we gave him his bucket and his flake of hay.
Afterwards we went inside and said hi to Mom who was watching the news. We gave Gucci 15 minutes with his breakfast bucket before heading out and pasting him and taking off his blanket. He wasn't thrilled with the pasting. But he was good for it and the blanket coming off. Afterwards we went back inside and watched more of the news before I headed off to work.
I got there early enough to get a spot to put my truck in the shade for most of the day, so that rocked. There wasn't a crazy ass line waiting to get in. There was barely anyone for the first couple of hours. One of the bankers who took a really long time to warm up to me chatted with me for a while. He told me his story basically, so that was nice to get to know him a little bit better. I kept trying to reciprocate but he wouldn't let me get a word in edge wise. Nothing really happened. We had one woman who wouldn't/couldn't wear a mask, so we had a teller come out to her and do her transaction. But the rest of the day was fine and uneventful.
I came home and got cleaned up and turned on House while waiting for Fiks to come home. He wasn't too far behind me. He got cleaned up and then afterwards we went and got Chinese for dinner. Fiks didn't feel like cooking and neither did I, but I was a little wary after last time. When placing the order I made sure to explain that I had a nut allergy so no nuts in the rice. It appeared to be a success in communication, because no nuts have been discovered in the rice. We watched more House and then I went to bed.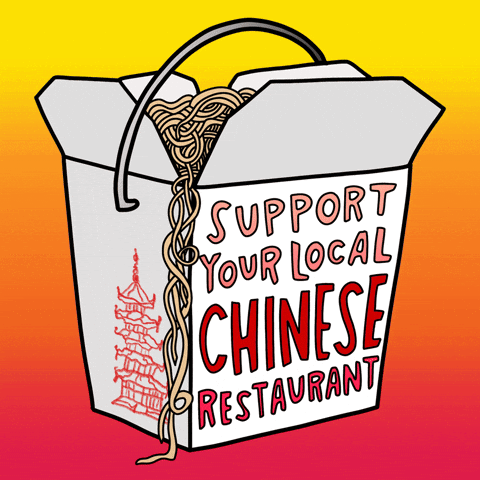 I slept last night. I only woke up once and then I was able to get back to sleep. I snoozed my alarm because getting up with the first alarm was not an option. I did get up with the second alarm, got dressed, kissed Fiks goodbye and made and packed my lunch and breakfast. Then I went off to work.
Work was fine today. It was a nice sunny day so I was busy. Had over 150 vehicles logged coming in through the gates. But I got to read my book (20?) and finished it, then I moved on to the next book in the series (book 29) I listened to my podcasts. I had no one run into the gate (thankfully). So the day went fine. After work I went over to my parents house to take care of Gucci. He didn't have any carrots waiting out by him so I ran into the house and grabbed a couple and said hi to Mom, Poppa (who gave me an apple core), and Lumi before heading back out.
Gucci really enjoyed the apple core, and I gave him a couple of carrots. He seemed a lot happier today, no grumpy face, so that was a nice change. Afterwards I went back inside and finished Mary Poppins Returns with Mom and Poppa. After the movie was over Poppa and I pasted the boy, and he was really good for it. Then we gave him his bucket and another flake of hay. Then Poppa took me on a tour of the field. He showed me what he had dug up with the tractor (a lot of bushes), and then explained why he couldn't get to certain ones. Mom and Lumi met us on the straight away, apparently we had taken too long for Lumi's liking. After saying bye to Mom and Poppa I came home.
Fiks was already home from picking up his car from the tire shop, and watching The Ralph Report Cocktail Party. I went and got cleaned up and then snuggled down with him. Afterwards I put on House and ate left over Chinese. The first episode we watched was really intense. Then we got ready for gaming. I goofed around on the computer for a little while while everyone else was getting ready.
Gaming was fun. We talked about what we wanted to do next because we had beat the main bad guy, Strahd, last week. I'm not really sure what we came to agree on, but we continued with the Strahd story. We did some more exploring, getting covered in brown mold. They voted to load me up like a pack mule with coin and then we teleport to the coffin makers house. We went to the bar to rest and then when we woke up we met up with other characters and went to the toy makers shop. I went to bed shortly after getting there.
I slept really well last night, only waking up once. And then when I woke up with my alarm it was raining and we had the bedroom door open so you could hear it from outside.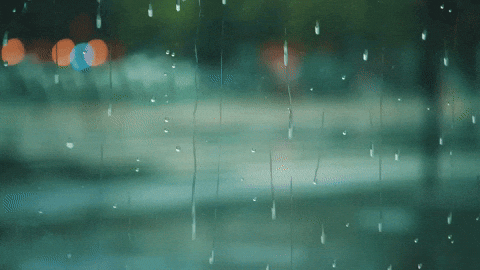 So I got dressed and kissed Fiks goodbye, went and packed my lunch and made my breakfast and off to work I went. It was slow. Like super slow. I managed to read some of my book (29), then had a hard time keeping my focus on it so I went to another book (30) and tried to read that one. The manager of the restaurant was really nice and gave me a hot chocolate to keep warm and to wake up. Of course when I was walking outside with it it was positively down pouring. But that's okay. The day went by, dragging mostly. And raining off and on. After I got done with work I made my way over to Gucci. This time there was a carrot waiting for me. I asked him for a nice face numerous times before he got his carrot and he gave me this photo.
Very cute if you ask me. I went inside and Poppa was on the phone with UG, so I jumped on and said hi to him. While we were talking I made Gucci's medicine up and then we said our goodbyes and pasted the boy. I screwed up. I lost my grip on the plunger while pulling it out of his mouth and spooked him by trying to catch it. I gave him some extra pets afterwards and we gave him his dinner bucket. I made up his breakfast bucket today and I'll make the rest of his buckets up tomorrow.
Dinner was at my sisters house tonight. So after Fiks and I got cleaned up we headed over there for dinner. They were watching Mirror, Mirror and I don't know what's wrong with my sisters TV but the colors were all out of whack. It was chicken cordon blu and chicken keive with pasta and zucchini. So I had everything except the zucchini. Nom. And we had Mom's oranges and cinnamon sticks for dessert again. Another nom.
After dinner Fiks and I came home and did the adult chores that needed to be done. Like the laundry (Fiks commented about my 2 new shirts), the garbage and recycling, moving the vehicles around, stuff like that. He's currently playing Trials of Mana while I work on this. He hit plot plot because of the dark foreboding music.
I guess that is it for now.
See you next week!
❤