Hi from Monday!
I slept last night, minus waking up once. And I guess I woke up with Fiks' alarm and grumbled about it and rolled over and went back to sleep. I got up and had my bowl of cereal and turned on Futurama.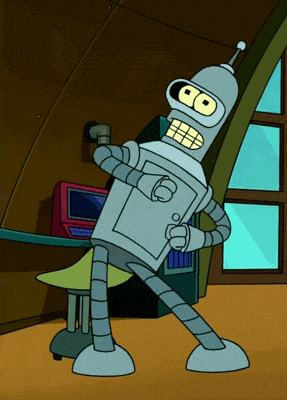 After eating my bowl of cereal I fell asleep on the sofa. And then I put it on M*A*S*H for an episode or two and then I got dressed to head over to my parents. Well, first I swung by Fiks' State Farm Insurance agents. They were closed by I got her email address so I could talk to her later. When I got to my parents house I said Hi to Gucci and ran inside the house to get a couple carrots. Lumi gave away my presence when I got into the house, so I said hi to him and Poppa and then went back outside.
I gave him some pats and some love while he was munching on his carrots, which he seemed to enjoy. He kept stomping his feet so I went in and fly sprayed him. Then I went back inside and Lumi met me at the door with a ball in his mouth. So we went out and played ball for a couple of minutes before he lost interest. Apparently he'd already played ball with Poppa this morning before I showed up. We were chatting about the show he had on, it was about army helicopters.
I was about to go upstairs to get Mom when she came walking through the door. Poppa and I were talking about insurance and figuring out what to do. Mom and I watched The Zoo on Animal Planet for a little while and then we went to go get my oil changed. So we jumped into the truck and drove to the same place we got Mom's oil changed last week.  When we first showed up it was busy, so we decided to go to Mom's bank and get her some cash. Then we went to Lucky's to get Mom some bread and fruit punch. Then we went back to the oil place and waited for my turn. It took about 40 minutes for my turn to start, but that wasn't so bad. I got my oil changed and my tires rotated.
Afterwards we went back home and had lunch. We made sandwiches, I had salami and cheese and Mom and Poppa had ham and cheese. We sat down and watched one of Mom's Hallmark movies for a little while. Poppa went out with me to go and paste Gucci, who did a really good job today. Then I made up his buckets for the next couple of days.
Poppa and I worked on a rough draft on what to say to the insurance lady, then I went and got my smog checked in the village. It went really quick. The guy was super nice and professional, and said that he could do my breaks for between $400-$600 including labor, so it just depends on how much we want to spend on parts.
Afterwards I came home and got cleaned up, watched some Disney+ and then made my way to the living room and I turned on House. I took a little unexpected nap, but that's okay. I was waiting for Fiks to come home, but past the time I normally get a text from him after a while I decided to call him. He was still busy at work. But it sounds like there were other busy people there too, so that made me feel a little bit better. I made dinner while I was talking with him. White Bunny Macaroni with chunks of chicken cut up in it. I had one bowl while on the phone, I went for a second little bowl once Fiks got home and got a bowl of his own.
We watched some more House and then we watched some YouTube. The 3DBotMaker races are really fun. We get really invested in them for some reason. We had a local car in the semi finals but they didn't score high enough to move on. Sadness. Then we watched a slo-mo cat video. I went to bed and Fiks went and got cleaned up. I read my book (30) and then snuggled down and fell to sleep.
I slept okay last night. I woke up once in the middle of the night, but that was okay. I was able to get back to sleep. I kind of startled awake when Fiks came to kiss me goodbye. I didn't sleep too much longer after that. I got up and got my cereal and turned on Futurama. I fell back to sleep once I ate my cereal.
I woke up long enough to turn on M*A*S*H and then after an episode or two I got dressed and headed over to my parents house. On the way over I got some gas at the station in the village. Then I went up to my parents house and said hi to Gucci who was in a better mood with me today.
I gave him the carrots and some pets and love. Then I went inside and took his sheet off, thinking that they day would warm up. Then I went and said hi to Poppa who was out in the field and putting dead branches into the green bin for the garbage tomorrow. Then Lumi got away from Mom and came racing out at us, then he's zoomie back to Mom, then back to us. He didn't this 4 or 5 times, then we got him to go into the house.
I said Hi to Mom and she said that one of her friends were coming over around 11. We went inside and gave Lumi his treat, and then we ate a couple of biscuits. Then I wanted to paste Gucci before her friends came over and I didn't have any help, so Mom helped paste him. I put his sheet back on him because it was meant to rain later in the day. I asked Mom if she had been seeing the way hes been standing the last 2 weeks, she said yes. We're thinking he needs an adjustment. I need to call the vet to get the number of a chiropractor for him.
We watched the Hallmark Channel while waiting for Mom's friends to show up. Poppa showed me some cool stuff on this really old map that he has on the town. Mom's friends showed up right when I was leaving for work. I gave Gucci a carrot and said goodbye.
I got to work and it didn't seem too busy. I got a good parking spot, and I sat and listened to music and read my book. When it was time I went into the bank and asked to be let in the back because I couldn't change by my car like I have been doing. The day went okay. I had a few characters I needed to keep my eyes on, but that was about it. Oh, a fight almost broke out while I was in the bathroom, so that was great to hear.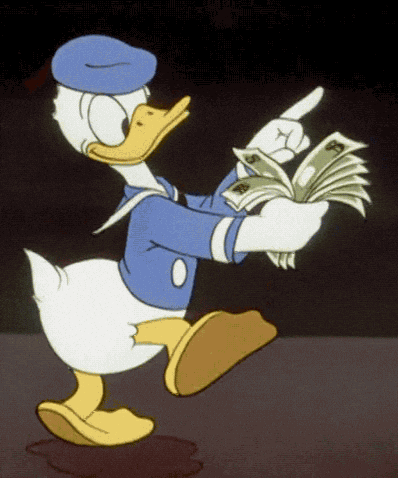 But the rest of the day went fine. I couldn't seem to split ear so I had a hard time having conversations and listening to my podcasts. So I just basically gave up. We had some people come up to the door and try to open it after 5. It just boggles my brain that people think that they will get in when the bank is closed and it says the time that it closes on the bloody door!
I came home and tried to pump up the tires on my bike. Couldn't get anywhere. So I asked Fiks if he'd help me with it when he got home. I put my bike up against my truck and then closed the garage, thinking that Fiks wouldn't be able to park his car if I left it out by the door. So I came upstairs and got cleaned up and turned on some House. I was watching House until Fiks got home and then when he was backing into the garage he backed into my bike. My bad. I thought that there was more room between the truck and his car; apparently not. No damage to either vehicle or the bike.
I had frustrated Fiks with my location of parking the bike. I didn't mean to, I just didn't think my idea all the way through. A black bike up against the black grill of the truck. I can see where he couldn't see it. But once everything calmed down we got the bike pumping. I just didn't do it right was all. So he did the front tire and I did the back… most of the way. Fiks finished what I couldn't do.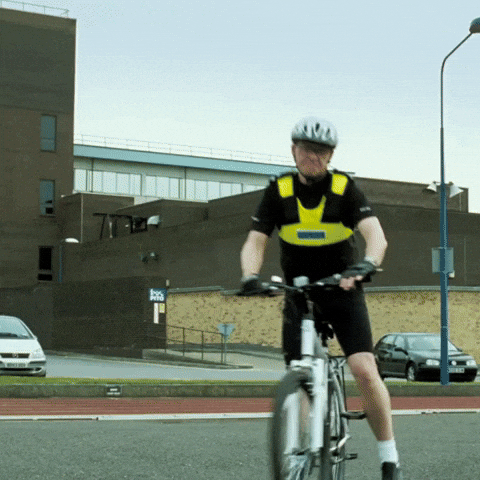 We came up from the garage and Fiks went and got cleaned up and I started the oven for the fries for dinner. Once Fiks was back he cooked the steaks. We drank some champagne as we were cooking. Everything came out well. We watched some House and then we watched another episode of Binging with Babbish where he was making coffee cake. After which while wanting to make some coffee cake, I went to bed.
I didn't sleep really well last night, I woke up at like 330-4, and just dozed the rest of the morning away, listening to my audio book. I woke up with Fiks but I just stayed in bed a little longer. We both got dressed and had a bowl of cereal and watched the news and the weather for the day. Then we left.
I went down the mountain to go to the grocery store and Fiks went to work. He zoomed out of the garage so I had no chance of keeping up with him. But that's okay. I got to the grocery store, put on my mask and turned on my headphones and listened to more Halestorm. The grocery store went fine. Got everything we needed for the next week and then I went over to my parents house.
Gucci whinnied at me again this morning. I makes me smile when he does that. So I grabbed a couple of carrots and went over to say good morning and to give him breakfast.
He let me in with his bucket and then I picked out a flake of hay for him. He turned away from his bucket and went to his hay as soon as I had put it in the bag.
All that alfalfa! Nom Nom!
I went back to the truck and got my cold and frozen groceries out as well as my ice tea that I keep at my parents house. Lumi met me while I was putting the groceries away and then we went into he living room and I tossed his toy Simba around for a little bit before Poppa came back down. I said hi to him and he said Mom was on her way down. I sat down and played with Lumi until Mom came in and then she had his full attention. Then Poppa took Lumi for his walk and Mom and I sat and watched the news for a while.
Poppa and Lumi came back in after a little while, we still watched the news. Poppa made himself breakfast and Mom went upstairs to get dressed. After Poppa's breakfast we went and pasted Gucci, who was really good for it. Then we went back inside. Poppa asked me to help him with his Zoom meeting that he had with the church later in the morning. Mom left to go get her nails done and then Poppa and I watched a show on the Gatling Gun. Then we went to go and log Poppa into his meeting and people were already there. For some reason Poppa's image was green while everyone else's picture was normal and I had no idea how to fix it.
After I made sure Poppa was good with his meeting I left. I went and swung by the pet store we got our first Betta fish, Stormyfly, at. There were only 3 fishes at the store. There was a red and blue one, a red and white one, and a red white and blue one. He seemed really active and into me. So I chose him. He came home with me, I put his little baggie in the water to get to the same temperature. I think I want to name him Jack, after the Union Jack. Not a very good fish name, and nothing to do with dragons. Maybe I'll look into more dragon names,
I was home just in time to watch Ratatouille with my Cousin. We did a quick video chat, and started the movie at the same time.
I love this movie. We messaged back and forth for a while. I apparently ended up taking and nap and woke up for the end credits. I apologized for falling asleep on my Cousin, and she said it was okay. After Ratatouille I watched Maleficent: Mistress of Evil.
I really enjoyed it.  Afterwards I went for a bike ride. I rode up to the doctors office and back. I know I'm fat and out of shape, but I felt kind of stupid not being able to pedal up the hill and I had to walk my bike instead. But I got up on my bike and pedaled most of the way home. I wasn't able to ride up the hill to the house either.
I came home and got cleaned up and then I called home to tell Mom that I got a fish. Can you tell I'm excited about it? I haven't worked on this in a couple of days, so forgive me if things seem quick. Fiks came home late again, so I had my dinner without him, which sucked. Just because I was that hungry, not that I'm that big of a jerk. We talked about the fishy's name. Its not a dragon name, but Fiks agreed to it.
Meet Jack. Union Jack.
He shimmers red, white and blue. Yes, I know that's many country flags colors, but that is my home flag, so that's why I picked that. Fiks liked him when he saw him, said I picked a good fish. He seems to be doing better than the last one right now, so I'm happy.
I slept okay last night… I think. I woke up and had my bowl of cereal and watched Futurama, and then I dozed on the sofa for a a while. And then I turned on M*A*S*H and was watching the episode and it wasn't ending. Looked at the run time and it was the last episode that is 2 hours long. I left with a hour and a half left and went to my parents house.
He was happy to see me, which was nice. He got his carrots and then I went inside and said hi to Poppa, sans Lumi. Apparently my Sister came over earlier and then took him for a walk on the beach. So I went upstairs to see Mom and she was getting dressed. I showed her a photo of Jack, and she liked him too. We went back downstairs and then went out and pasted the boy. He was pretty good for it. I need to get new syringes, the current one is getting hard to deploy.
I hung out for a little while and we watched the Hallmark Channel with Mom. One of her movies was on. Then my Sister came back with Lumi and basically said hi and left. Lumi jumped on the sofa and passed out. I had to leave for work so I said bye to everyone and went to work.
I got to work and got the good parking spot, the one where my car is in the shade for most of my shift. I sat there and read my book (31) and waited for my shift to start. My shift went fine, nothing really happened. Had one jerk of a guy, but he's always a jerk so I don't know if I could really count him as something special.
Afterwards I came home and got cleaned up then I went over to my Sisters house to show my parents the wedding photos we had gotten printed out. They seemed to like them all, Mom wants to go through them at a later time and order some more prints. I knew Fiks had a meeting so I came back home and made dinner. Pork tenderloin, broccoli and rice. Nom. And the pork had been marinating in rosemary and garlic, so it tasted really good. We LOVE garlic, can never have too much of the stuff it feels like. Fiks had his meeting and I watched YouTube videos and got inspired to make some coffee cake, so I did.
I slept okay last night. I woke up a little before my alarm went off and then I got dressed for work. I made my breakfast and packed my lunch and then off to my parents I went. Poppa was out pulling weeds when I got there, he said that there was watermelon for Gucci, so I went into the house. I thought he meant already cut up watermelon, not the full one sitting in the fridge. But he was so we cut that one somewhat in half, then cut the half into pieces then I took them outside to Gucci.
I went back inside and got his medicine ready. I gave him a little bit of a break before going back out and pasting him so he could enjoy his watermelon. He was a good boy for pasting. He'd already gotten his breakfast bucket and hay before I got there, so I didn't have to worry about that.
I hung out for a little bit and then I had to leave to get to work. I sat in there totally zoned in on my book. The one time I'm not ready 5 minutes before and they open early. I walk in and made my cup of tea then I asked for my work phone. I clocked in 1 minute late and the system was pissy about it. But the day went fine. There were 2 greeters at the greeter station and then there was the greeter who let people in. So I had company most of the day. Nothing happened which was nice. Had one member who was saying off color comments that silenced the whole bank a couple of times, so that was special. And now that I think of it I did have a minor panic inducing moment.
This older guy walks in and looks at me. He's wearing a mask so I don't get a full face shot, but from the mask up he looked like my abusive ex boyfriends dad. "oh shit" is what went through my mind. Then I remembered that his dad passed away, then I felt bad about going oh shit and freaking out.
Fiks and I were kind of fried after getting home from work, so we ordered pizza and watched YouTube. We watched the last of the 3Dbotmaker racing league videos. A new series is said to start in June, so that'll be fun to watch when it comes out. We watched more Binging with Babbish videos, and a couple others then I went to bed.
I slept okay last night, not great but not too bad. I didn't want to get up with my alarm the first time around. Then Fiks got up before my second alarm went off, so I decided I best get up with him. We both got dressed and ready for work. I made myself lunch and breakfast and then Fiks came in and grabbed a granola bar, gave me a kiss, and we left to go to our work places.
On the way to my work I lost half of my bagel to the floor of my truck, which is gross. So I threw it away once I got to work. I was fairly busy today, kind of like old times, just a stream of cars then a little break. Stream of cars then a little break. I read and finished book 31, so I went back to book 28 and tried to finish it. I was able to get back into it, but I didn't finish it. But that's okay, I've got tomorrow to do that.
When I got to my parents house I went over and said hi to Gucci and gave him a couple pieces of watermelon that were sitting out for him. He took all 3 from me. Apparently he wouldn't eat them for Mom or Poppa. I dunno. He didn't want the super rind-y pieces from me either, maybe that's what they were trying to feed him. Anyway, I love giving him watermelon, he makes so many funny faces and sticks his tongue out.
I went in and said hi to Mom and Poppa and Lumi before Poppa went upstairs to get dressed for the party that Mom and Poppa were going to. Mom was already ready, so she came outside with me and pasted the boy, who did good again. Then we gave him his dinner bucket and his flake of hay because his hay bag was empty. We went back inside and then Poppa came down stairs while I was cleaning the syringe. I said bye to them and then made my way home.
I got home and Fiks was on the back patio with a drink and a cigar and was watching The Ralph Report Cocktail Party. I said hi and got cleaned up and then I moved into the living room. Fiks wasn't too far behind me. He must have finished his cigar and then come inside. He hooked up his tablet to the TV and we finished The Ralph Report on there. Afterwards we watched The Thrilling Adventure Hour live. I was so happy because Nathan Fillion was in once of the sketches.
Swoon.
Anyway, the rest of the show was great too. They had Keegan-Michael Key in one of the sketches as well. I like him too, just not as swoon worthy as Fillion. After The Thrilling Adventure Hour was over Fiks went and got cleaned up and I went over to my sisters house to watch the dog that she was dog sitting. But not really because she was at work so I had to take care of him. Afterwards I came back home and turned on House while waiting for gaming to start.
Gaming was fun. We met two Vroks who we killed, and then my character was almost pushed off the mountain by a giant mountain goat. We went exploring and got lost, so I rolled a survival check and got us back on track to the temple we were looking for. We went inside the temple and soon afterwards I went to bed.
I slept last night. Not great, but not the worst either. I woke up to what I think was Fiks yelling at one point, but I looked at the time and rolled over to go back to sleep. Then I woke up at like 330 and rolled over and went back to sleep. Then I almost slept through my alarm this morning, which made me run behind on my times.
But I got my breakfast and lunch made and packed and into my truck only a minute or 2 behind usual. I got to work and grabbed my uniform and my bags and went into the little guard house and then I punched in. Then I got into my uniform and settled in. I turned on my podcasts and tried to read my book (28) and I just couldn't get into it. So I started reading book 32 and had a hard time getting into that one as well. But I did eventually, took me a chapter or 2.
I wasn't nearly as busy as I was yesterday, so that was kind of nice. I talked with one of the grounds keepers and discovered that the golf course is opening to the public tomorrow, so I'm happy I don't have to deal with that. I will on the weekend, but I can imagine the first day just being crazy. I left a note for my coworker wishing her the best tomorrow and that its not too crazy.
Afterwards I went over to my parents house and said hi to Gucci who was waiting for me at the gate.
I gave him a carrot in a couple of pieces and then something had his full attention, so I turned around and it was Poppa and Lumi coming out to say hi. So I said hi and we went back into the house and said hi to Mom who was getting everything out for dinner. We had turkey burgers. Poppa already had the BBQ going when I got there, so he didn't need help with the fire.
Mom and I went and sat down and then Poppa said the fire was ready, so I went and helped him cook the burgers. 6 minutes on both sides (took more like 8 minutes) to get them to temperature and then we put some Havarti cheese on them and covered them back up. During this Fiks showed up and helped us take the burgers in on one tray, and then I took the second batch of burgers in on the second tray. Then we had dinner. It was pretty good. We had dessert there too. Then we said goodbye to everyone, including Gucci, and made our way home.
But first we stopped at my sisters house to walk the dog. The little turd machine. Poops 3 times every time I have taken him out for a walk. So I cleaned those messes up and then we came home and put out the garbage cans. I went and got cleaned up then came and jumped on the computer for a little while while Fiks played Trials Of Mana.
That's been it.
See you next week!
❤