Hi from Monday!
We woke up to the sound of the neighbors muscle car at an unreasonable hour. Then I got up when my alarm went off (which I forgot I had on), had a bowl of cereal and moved to the sofa with it and turned on M*A*S*H.
I fell asleep during it and then it was close to time to leave for dog training. So I went and got changed and Fiks woke up, so I kissed him goodbye and ran out the door.
I got to the new location a few minutes early, and Poppa and Lumi were already there. So we made Lumi sit in the car then outside the car. I think Poppa and I were both nervous of being in a busy place, and Poppa and I hadn't really practiced last week. And it showed. We got yelled at by the trainer. But we said we wanted to work and improve, so we kept the dog lesson going.
After the lesson we loaded Lumi up into my truck and I brought him back to my parents house with me. Gucci was really excited to see me, and well, he had to wait for the dog to sit, and then to get unloaded (we don't want him jumping out of the truck because that's how the last poodle ended up breaking stuff), and then sit again. Gucci was making faces and stomping his feet until we made our way over so I could give him his 2 cookies.
I ran inside and put Lumi in his crate after he said hi to Mom, and then I ran back outside to take care of Gucci. I took off his blanket and put on his fly mask and had a carrot stolen right out of my pocket. I went back inside and I talked with Other Mother about hay and seeing her horse. She said she'd call me later tonight with more details, which is fine. Then Mom and I turned on the news and just hung out.
Poppa came home a little while later and we just hung out. Mom went upstairs to go get dressed while Poppa made a couple of phone calls. I put it on Secrets of the Zoo for entertainment. Poppa and I waited until Mom came back down to go and paste Gucci and make up his buckets. Gucci supervised the making of his buckets, I tried to give him a carrot but I knew he wouldn't take it, too soon after his pasting.
I stayed at my parents house for a while and then I left to go get my tattoo worked on.
We got started right away. While he was working on me his coworker came in with a consultation for a flower tattoo. She left after a bit and then my artist and his coworker talked for a little bit. He said he'd come back around 3-330 to get worked on.
My skin was either super sensitive or he was being really rough, I'm betting on my skin because some places it felt fine. But oh my god, fuck the elbow getting done. I didn't even get it fully done today, just the sides and it hurt.
We did the big feathers in two shades of purple. Well, it was purple and 'smoke' according to the bottles. He then had me lie down on a table as he did my elbow and the back side of the upper arm. Then he had me sit again and he worked on the feathers that go across my upper arm and towards my collar bone. After that he added some yellow to the beak, and his coworker showed up, so we called it after that.
He wrapped and taped me up and then I was on my way home. When I got home Fiks and the landlord were working on the banister on our stairs coming up to our house. They got it done in like an hour and 15 minutes. Its just a temporary railing until the landlord comes back with a nice piece of wood and has it sealed and painted.
After they were done with that Fiks and I decided to cook dinner. We did a 15 minute chicken and rissoto dish. Turned out pretty well.
We turned on Knives Out for dinner. Its a movie we've wanted to watch for a while. Its good, most people will enjoy it. You have to get used to Daniel Craig's accent tho.
I went to bed afterwards. I slept pretty good last night, I only woke up once or twice. I was able to go to sleep afterwards both times, so that was nice. I even managed to sleep in a little bit, which is a nice change. We both woke up around 8, so then we had breakfast and got dressed and headed over to my parents house to see Gucci.
Gucci was happy to see us, and so was Lumi. Poppa brought Lumi out to us as I was taking Gucci's blanket off. Lumi wasn't behaving so Popp took him back in before we got to say hello. I finished what I was doing with Gucci and we went in the house.
Poppa was in the living room and Lumi was running back and forth to the back yard to the living room. I went upstairs to say hi to Mom, who was busy getting ready. I made my way back downstairs and played with Lumi with Poppa and Fiks for a while. Then I wanted to go get Gucci out, so we did.
We took him for four laps and down to the mountain. I asked Fiks to hold him for me so I could fly spray him and give him new shavings, but Gucci wanted to keep going, so Fiks took him for another lap and I gave him 2 new bales of shavings. When they came back I fly sprayed Gucci and let Fiks put him away.
We went inside and Mom was downstairs getting her hair under control and watching Chopped. So we just watched Chopped for a while until Mom was ready to go after getting her hair ready. Once she was ready we piled into the car and went over to Other Mother's house.
When we got there we saw Other Father (I dunno what to call the husband in this) hanging out by a grey horse. I thought it was Smoke until I got close and realized that this one was flea bitten and dappled instead of pure white. This must be the new horse, Mora. So I went and introduced myself to her and gave her two cookies. I gave her some pets and let her sniff my hand before heading over to a very jealous Smoke.
We gave him two hello cookies, and some pets. He just coliced last week, so he wasn't on the schedule to work today. When we went back over to Mora Other Mother put her halter on her and showed me her ground work.
It was interesting to see her work. She did everything different then I would and do do. But that doesn't mean that she was wrong in what she was doing, just different. I went in and said hi in the stall and then I asked if we could go to the arena. Other Mother took her to the arena and started working her. She's got a beautiful trot, very nice. For English she has the perfect gate, but for Western she needs to slow down a bit.
Forgive the talking and the clucking, I didn't realized it saved to the video until I uploaded it.
So after Other Mother was done lunging her I went inside and tried a few things. Man, is she quiet! Couldn't get her to trot with me at all. I taught her my way of backing up (pulling on the lead rope and applying pressure to her chest), and she seemed to get it. I lunged her a little bit, still was hard to get to trot.
I asked if we could put a saddle on her and Other Mother said yes, so we went and put one of her Western saddles on her. I went in the round pen with her again and she kind of seemed to perk up with the saddle on her. Got her to canter a little bit even. I reacted to something she did like I would Gucci which got her excited, so that was my bad.
I decided to get on her, so I grabbed my helmet and gloves and Fiks went and got the mounting block and then I hopped on her. We walked around a couple of laps, then I asked her to trot for me. She has a very nice smooth trot, not hard to sit at all. So we trotted a little bit, I kept trying to post but the stirrups were so long I couldn't get the balls of my feet on them. I might have burst out laughing. I dismounted and I said we should be done for the day, Other Mother agreed.
So we went and untacked her and put her away in her stall. I gave her another cookie and some more pets and then Fiks and I went over to Smoke and gave him another cookie as well. On our way back the dog, Colossus came and greeted us.
Fiks was talking with me about how frustrated he was with himself about not taking any photos of me riding. I said it was fine. Other Mother and Mom started talking, and they can talk for hours. Then Other Father started talking to me and so I talked for like 5 minutes then said I wanted to get going. It took us another 5 minutes to get to the car and loaded up. But we got home okay, and Poppa was outside working on the garbage.
Fiks and I said hi to Poppa and then a goodbye to Mom and Poppa, and then Gucci. We ran and got some Jamba Juice for lunch, something I was craving and hadn't had in a while. We came home and then I put on Disney+ and found something on Tutankhamun and promptly fell asleep.
When I woke up my arm was sore (sunburned on the tattoo), my hips and my legs hurt (because I haven't been riding in a few years now), and Fiks had gone and passed out in bed. I called Mom and talked to her for a little bit and then Fiks woke up, and I was starting to get hungry again. We started making dinner like a half hour after Fiks was up.
Fiks went to fill up our tea taxi, and we saw that we were out of Yorkshire Tea! (We thought) thankfully Fiks found another 2 boxes hidden in the back of our tea shelf.
We finished off the sparkling wine with dinner and watched Elona Holmes. I liked it, I thought it was cute, and it was a new story with a new perspective. And they set it up for another one.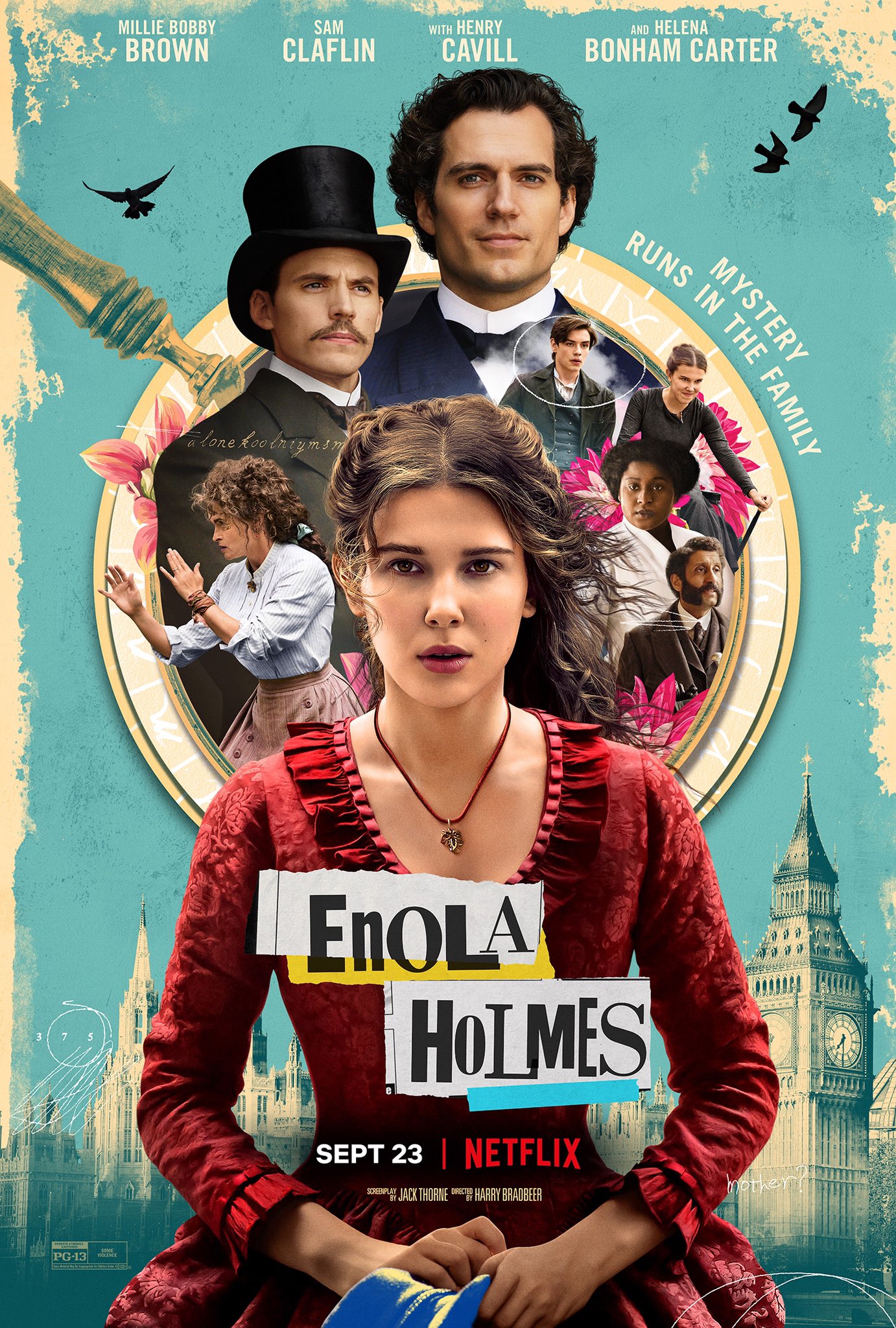 Afterwards Fiks started playing Zelda for a while and then when it was time I went to bed.
I had a hard time last night. I had a hard time falling asleep and staying asleep. I woke up at 10 to 1 and told Fiks what time it was and he said he'd be along soon. So I filled up my water bottle and went back to bed and well, tried, to get back to sleep. But I didn't. So I've been awake from 10 to 1 which has made me tired and grumpy. I moved out to the living room and turned on M*A*S*H, but that trick didn't work so I got a lot of M*A*S*H watching done.
I went and woke Fiks up at 7, and then started getting ready for the day. I poked Fiks again close to 10 minutes later and he woke up. I was grumpy with him at this point, and it kind of showed while he was making his tea to take on the road. I told him I hadn't slept and I was already tired and grumpy. He kissed me and said he was sorry, and then we went off to the grocery store.
The grocery store went well. We got almost everything we wanted minus ice. No music for me this week since I had Fiks to help me out. We then went to my parents house where we saw Poppa on the driveway, so I had to do a little off roading getting up the road. Then we went and gave Gucci a couple of carrots and went inside.
Mom and Lumi were awake and watching the news. Fiks and I started eating our donuts we got at the store. I should have grabbed 2 for them now that I think about it. But I blame my lack of thinking on my lack of sleep. So we ate our donuts and watched the news for a little while, and after a bit Poppa came inside. I moved over next to Fiks and Poppa took his chair back. When it was close to 9 I decided to make Gucci's medicine, so Fiks and I went out and gave it to him. He did really well. Fiks was a great diversionary tactic. He knows when it's me and Poppa he'd getting meds, but with Fiks there, it could be treats.
After going inside and cleaning up we went and said goodbye to Mom and Poppa, saying we'd see them later when we would come back to unload the hay from the big truck. We came home and unloaded the groceries and put them away and got ready for the movie of the week; Big Hero 6
Other Mother called me right when my cousin called me, so I picked up Other Mother's call and then I called my parents house to let them know that the hay had showed up. Then I did the video chat with my Cousin and we did the countdown and started the movie.
Fiks fixed popcorn for the movie, so we had that and we messaged back and forth the whole time, like usual. We did have a crash at one point on our end, so we video chatted again and got all to the same point. After the movie was done we went to my parents house and unloaded and stacked the hay that Gucci was eying. 10 new bales of grass/alfalfa to eat after his last straight alfalfa bale is done.
We came home and then we ordered dinner, Chinese. We were both pretty tired after stacking the hay, not really up for cooking. We watched Hot Fuzz while we ate dinner. After the movie was done it was time for me to go to bed. But first I went and got cleaned up, then I crawled into bed and fell asleep.
I slept pretty good last night. I only woke up once or twice, and I was able to sleep in. I kept snuggled up to Fiks until about 830, that's when I got up and had my bowl of cereal and turned on M*A*S*H.
Fiks stayed in bed for a while longer than I, but he got up before I had to leave for my parents house. So I got dressed and kissed him goodbye and then I headed to my parents house and Gucci.
He was pretty happy to see me it felt like. No grumpy face or ears today. He was happy to get his hello treats. I went inside and said hi to Mom, Poppa and Lumi. We watched Secrets of the Zoo on Nat Geo Wild. Poppa and I went and pasted Gucci who did really good for us, and then we made up his buckets for the next couple of days. We took off his blanket and put on his fly mask so he wouldn't get flies in his eyes.
Poppa went and played with Lumi in the back yard and I made us sandwiches for lunch. Once he was done with Lumi he came in and ate lunch. We kept watching Secrets of the Zoo until it was time for me to leave for work.
I got to work okay, even early and I got a good parking spot. So I sat and read my book and listened to music on the radio until it was time for me to go in.
My shift when fine, nothing really happened. I had to take over the door for a couple of times, but not for more than 5 minutes, so not too bad. We got a rush at the end so I had to go outside and be the last person, but we didn't have anyone try to jump in front of me or show up late.
After work I went home and got cleaned up and then Fiks and I started working on dinner, shrimp rissoto, yummy!
I worked on the rissoto while Fiks did the shrimp and other cooking steps. I jumped on the computer to try and work on my homework for class. I was having a hard time formatting what I wanted to say, so I gave up after a while. I tried to work on one of the discussions and I couldn't format for that either, so I gave up for the night. I sat on the sofa next to Fiks who was playing Zelda:Breath of the Wild.
I did okay sleep wise last night. Just woke up the usual once or twice. Then my alarm went off for work. Got myself dressed and did my usual routine l, kissed Fiks goodbye and moved into the kitchen where I made my breakfast and lunch. Then when that was all done I jumped in the truck and headed over to my parents house.
Lumi was sitting calmly and quietly while Poppa mucked out Gucci's stall…. Until I drove up the driveway. Then he started running and barking at me, so Gucci comes out of his stall, followed by Poppa who catches Lumi. I walk over an apologize to Poppa, and I go inside and I say hi to Gucci.
I helped give Gucci his breakfast and then I grabbed my bagel from the truck and went inside. The TV was on but Mom wasn't down yet, but I heard her moving around upstairs, so I turned on her coffee. I sat down and waited for her while I ate my bagel and watched the news. She was sitting down with her cup of coffee when Poppa and Lumi come back in. Lumi goes crazy seeing Mom, almost jumping on her numerous times.
I finish my bagel and when its time I go and make Gucci's medicine and Poppa and I go outside and paste him. I notice that he's hot and sweaty, and its like 55 degrees outside. So we take off his blanket and he's sweaty out there too. So we head back inside and I get the stethoscope out and got back and listen to his tummy. He's got a little grumbling in there but not a whole lot. Mom says to wait and see what happens. He's got a healthy appetite and going at his breakfast. I leave them with the stethoscope and some banimine to give him just incase he starts to colic.
I take off for work and get there early. I text Fiks to let him know what's going on and I asked him to possibly be my backup incase I couldn't get off work and we needed the vet. He said sure, gotta love that man. So I get ready for work and walk in and make my tea and ask for my work phone. I'm able to punch in but the battery is almost dead, I ask if they have a charger for it, and they do in the back, so I had it off to get charged.
But the day went well. Gucci did not colic on me, so that was great. Still stumped as to why he was hot and sweaty though. I went over after work and took his temperature and it was right in the normal range, 99.3. So I don't know.
I'm at my parents house when my Sister calls and says that the fish n' chip shop is in town and asks them to go. Mom declines, she already had dinner cooking in the oven. So I call up Fiks once I'm in the village and tell him about fish n' chips and asks him if he wants to do that for dinner and he says yes, so I'll just meet him there.
I see him coming up the street as I'm turning in, so I go find a parking spot and then I walk towards the brewery and meet Fiks halfway there. He tells me his order and he runs inside to order some beer. So I'm standing in line and my phone goes off with a text from my Sister telling me there is someone in line with my hoodie from Scotland!

It was me. She knew this and was just playing cute. So Fiks comes out with his beer and then he stands in line with me for a bit and we finally get our turn to order, Fish n Chips for him, Shrimp n chips for me. Its the closest to England fish n chips we've come across. So we got meet up with my Sister and chat with her until its her turn to order, Bangers n chips, and then we all sit on the wall and chat. When its time we get our food and head home, and she's only like 5 minutes behind us, so not too bad.
We come inside and eat and watch YouTube videos for a while, then I go and get cleaned up and come back out and work on my homework that I was having an issue with the night before. I'm able to format it better and I have Fiks go over it and see if it meets the criteria and he says it looks like it, so I submit it and then I went to bed.
I did okay sleep wise, I've done better but I've done worse. I wake up with my alarm and kind of dilly dally while I'm getting ready. I kiss Fiks goodbye for the day and then I make my way into the kitchen and make my breakfast and pack my lunch and head off to work.
I get to work on time, which is early, and I gather my stuff and settle in for the day. I had a lot of rude/short tempered people today, I just don't get it. But other than that the day went fine. No one ran into the gate, so yay!
After work I went over to my parents house and said hi to Gucci who was waiting at his gate, but he was grumpy today.
I gave him his cookies and everything, still a grumpy Gus! Anyway, I started to walk to the house and as I got closer Mom let Lumi out. She thought she had snapped the leash on him, she clearly missed because he came flying out the gate. He ran in front of the house and I cursed under my breath and started to run after him when he came around again, so I ran inside and he followed me.
I had a cookie and some water while waiting for Poppa to come downstairs. So I made Gucci his medicine and then Poppa and I went outside to give it to him. He was still a grumpy boy before and after the pasting. We made up a couple of buckets and gave him one and some hay. We came back inside and I cleaned up the syringe and then Poppa left to go to church. Mom and I sat and talked for a couple of minutes and then I said goodbye and came home.
I got home okay, I kissed Fiks who was playing Zelda: Breath of the Wild on the TV. Then I went and got cleaned up even though it was still warm. I jumped onto the computer and did some more homework for a while. Then we decided we were hungry and it was time to make dinner. So we grabbed the home chef binder and picked which meal we wanted: Hoysin Pork Tacos.
I let Fiks do most of the cooking. Mushrooms just creep me out.
Their taste and the texture is wrong and… See above.
So while he did most of the cooking I warmed up the taco shells in the microwave (hard job that), and got the plates ready. Then we had dinner. I just picked the mushrooms out of my tacos because I felt it was easier than having Fiks make 2 different dishes because he's wrong about mushrooms.
I sat at the computer and kept working on homework until about 6, then I had done everything correctly (fingers crossed), and just needed other people to do the work so I can respond to them. There seem to be like 2 to 3 other people who like to get the work done early, like me. Everyone else seems to do it throughout the week, and then there is a crunch on Sunday before the deadline is due at 11:59pm. I think if I did it that way I would never be able to keep up with the class.
Anyway, so we stop and switch computers, and I browse Facebook for a little bit and then its time to start gaming. I had fun, it was a good time and we used a new chase system, so everyone was learning something new. Then I was able to tackle the guy we were chasing because I'm super stealthy, and then I went to bed.
I didn't sleep really well last night. I had a hard time falling asleep and staying asleep. Right around the time I was going to give up I finally fell to sleep, until my alarm went off. I didn't dilly dally as much this morning, so I was a little earlier to work so I didn't feel as stressed out going into my little booth.
I got everything set up and then I started logging vehicles in as they came by. I had a super difficult time focusing on my book, so I switched it like 3 times, and then I gave up for a little while. I started working on this from my phone since I had fallen so far behind. It made it easier to catch up when I got home. But the day went fine. I almost had a lady run into the gate while it was down. It was down the whole time she was accelerating towards it to, so it wasn't like she saw it up. She slammed on the breaks and the nose of her BMW went under the gate. Don't know what her problem was, but man, did she give me a dirty look.
After work was done I went over to my parents house to see Gucci, who was a lot less grumpy today.
See, happy ears!
I went inside and Mom and Poppa were having a late lunch/early dinner of Sunday hot dogs. They had a memorial today for one of the guys Poppa worked for when we were stationed in Europe. They were able to see other people and the memorial part, but the camera for them wasn't working apparently, which sucked. I had a couple of cookies and a bottle of water while they were eating.
Poppa and I went out and pasted Gucci, who was a really good boy for it today. Then we made up a bucket and gave it to him for dinner and a flake of hay. We went back inside and then we chatted about horses for a little while, coming to the conclusion that, while the mare was sweet, she wasn't good enough for 2 little kids. But its not our horse for kids, so its a conclusion that Other Mother is going to have to come to.
I came home and got cleaned up and t hen I jumped on the computer and started working on this. Been at it for a while now. We've had dinner of left over Chinese. We've watched some YouTube videos. We've taken out the garbage and recycling and moved the laundry. So we've done some adult things.
And that my friends, is where I leave you.
See you next week!
❤